Switch to slideshow








This presentation is designed for Fosdem 2014 that will take place the 1st and 2nd February 2014. A lightning talk about DoudouLinux will be held on Saturday the 1st by the project founder, Jean-Michel Philippe. The title of the lightning talk is "Discover DoudouLinux live!". The purpose is to show how DoudouLinux looks.
Click on the link "Switch to slideshow" above to display this page as a series of slides. You can also download it below as a PDF file or as an Html file (this page indeed), for offline use.
Article table of contents
1- The computer they prefer!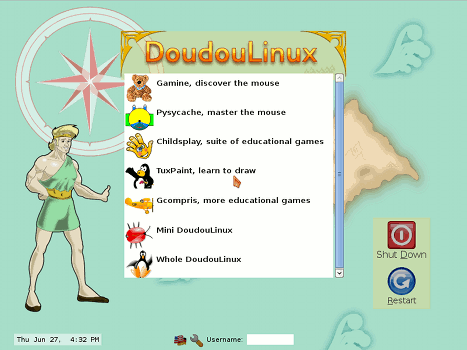 DoudouLinux is a computer system:
Maximizing ease of use
Focused on children's self-fulfillment
Complete, autonomous and secured
Designed by parents
Based on Debian and free software
40+ language teams on Transifex
400,000+ visitors on our website
2- Technology for small children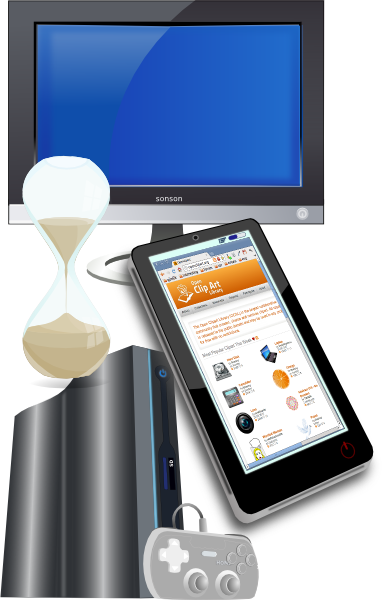 Gaming consoles, from 3
Android, iOS tablets, from 3
TV, from 2
Designed to be addictive
Profusion of digital entertainment
Children stop learning skills
Children will build our future.
3- Project objectives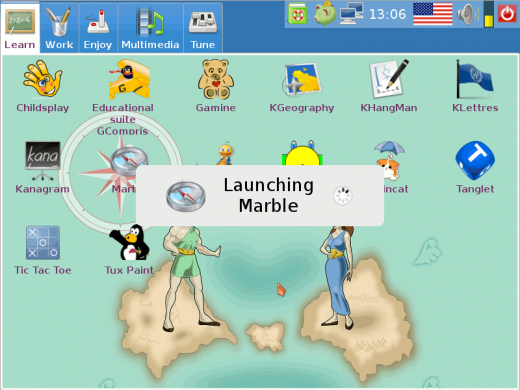 Ease of use and robustness of gaming consoles
Stimulate the potential of our children
Favor autonomy and self-confidence
Aids in mastering Technology, read our manifesto
A safe and secure environment
"DoudouLinux reveals to children the creative, educative, cultural and fun potential that is lying dormant inside every computer."
4- The future of the project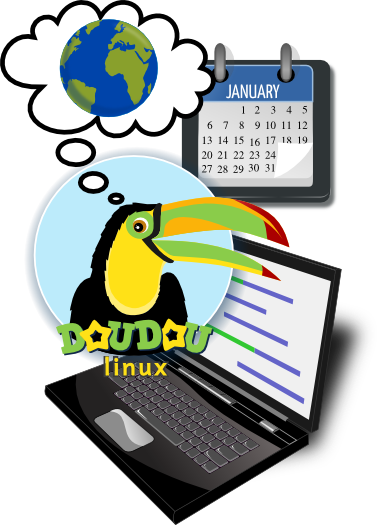 DoudouLinux is still starting out and is bursting with ideas!
More creative activities
More digital contents
More programming activities
Activities of cooperation between children
Put computers back into the real world
Develop a community of children
5- Support us!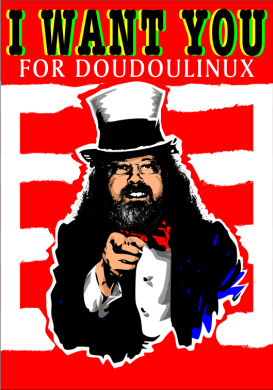 You too, can help us!